A family business since 1845
Our shop, founded in 1845, has gone through the years: The story begins with the establishment of a paper shop for publishing that our great-grandfather acquires in 1913. After that, he and his sisters ran the paper shop. The building has now been renovated and listed as historic heritage, as has the interior, all woodwork, and remains an incredible place of discovery and authenticity: the historic windows, the multitude of drawers, lockers and the solid wood counters guide visitors through a picturesque setting. Today, we continue the work of our elders by selling fine writing instruments and also all luxury accessories for men.
1880
The Groentenmarkt
This is what the Groentenmarkt looked like around 1880. The business was founded in 1845 by "Michiels Frères" as a printing-paper shop and was located first on the Groentenmarkt and later on the Korenmarkt. This publisher and printer of the Ghent weekly "Zondagbode" was later taken over by "Em. Adriaensens" and in 1913 by Joseph Timmermans.
1913
The acquisition
This photo of the Korenmarkt was taken shortly after the acquisition of "Em. Adriaensens "by Joseph Timmermans in 1913.
Establishment
Detail van de winkel met opschrift Opv. J. Timmermans.
1913
Een familiezaak
Inside view of the paper shop on the Korenmarkt around 1913. In front Joseph Timmermans, great-grandfather of the current owners.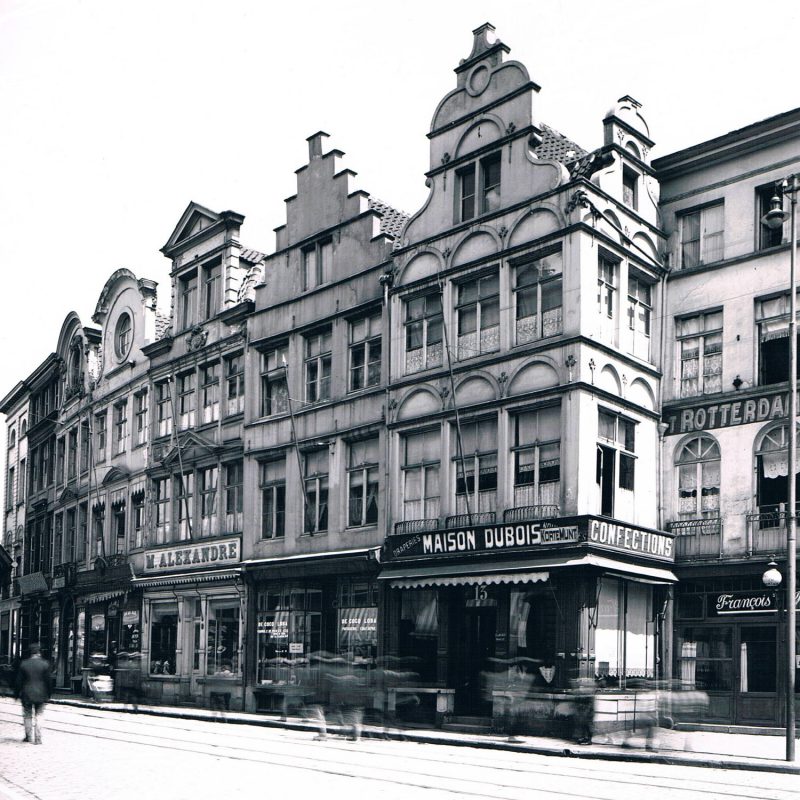 The Korte Munt
Shortly after the First World War, the Korte Munt looked like this. The third building on the left is the current location of the Timmermans shop. All the houses to its right have disappeared. The Korte Munt was a 'bottleneck' that had to disappear in favour of smoother car traffic !